Finally, the long awaited iOS 4.2 is here with some missing features seen on other mobile platform like multitasking and folders, this could mean iOS is becoming more perfect. And for gamers, iOS4.2 brings them new Game Center app which let users play against each other. And many other features and small improvements were made too.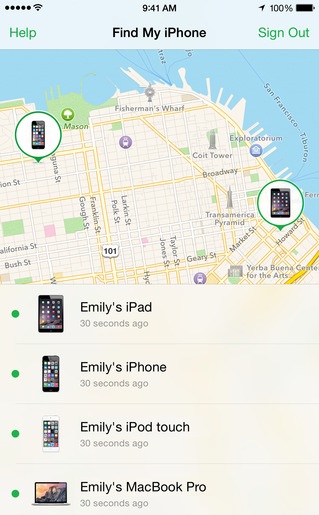 But what we are most concerned about is that Find My iPhone is going free. Some while ago, it's leaked that MobileMe could be free for all users.
Well, it is indeed free, it could be downloaded from app store without subscribing into MobileMe. Well this is really good news for iPhone 4, iPad and the very latest iPod Touch, now you can track them for free. But for iPhone 3GS and older iPod Touch, it's not really good news, they still need MobileMe subscription in order to use it.
In previous post, I introduced Find My iPhone to our readers; it requires a subscription to Apple's MobileMe service, which costs $99 a year although you can have a free 2-month trial.
Find My iPhone is really helpful for those who lost their iOS device, so we hope Apple should provide this service free to all iOS users in the future, after all it's us, the end users who support the development of Apple.
Update, rumors had it that MobileMe is going free sometime this year, so people could use it for free on all iOS devices. But later there was report that there is a price drop to $20 in MobileMe. However they are not confirmed yet. Anyway, we soon will know if we can have Free or cheaper MobileMe service and Find My iPhone, either one is good news although personally I hope Apple will provide it free to all users.
I will update you on futures news about MobileMe and Find My iOS device, you can subscribe to our feed meanwhile.
Update, MobileMe, the notorious web-based service by former Apple CEO Jobs was gone, now come iCloud which aims to sync all your data between your iOS devce (iPhone or iPad) and iMac. However it seems to have many issues syncing user data. Check this out for details.
| Category: | Tags: