Posted by
filed under
You have to wait a few minutes for your GPS cell phone to acquire the coordinates of your current location when you get a cold start. However, you can always speed up satellites acquisition on your handset by using A-GPS.
There are two options for A-GPS:
– Always download satellites data from the A-GPS server via your nearby base station. When you travel to New York, your GPS cell phone will download New York satellites data, the same is true when you are in London. Now you can get your current coordinates in less than one minute wherever you go. However, you need a special software which is not provided in most GPS Maps.
-Download long-term satellites data from the A-GPS sever via mobile internet so that your handset does not need a cold start. In most cases, the satellites data downloaded are only valid in four hours. However, you can use a seven-day long-term satellites data to speed up satellites acquisition. The cons are, when you travel to another city, you need another cold start to download the local satellites data.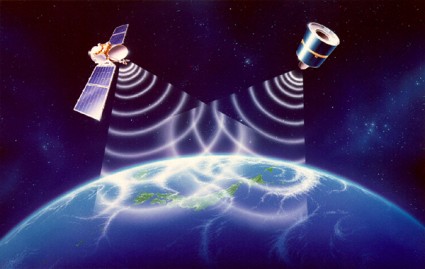 The second method is widely used; you can see that in many GPS mobile device there is GPS+ service, which in fact is A-GPS. When you run it, it will use your mobile internet and you will be charged for it.
In my case, the satellites data is valid in seven days on my Samsung I8910, and its really fast, it only take less than twenty seconds to pinpoint my location on the GPS map even when at home.
Please note however, the satellite data you download, in most cases is valid in 7 days. After that period of time, you need to download the data again as the location of satellites have already changed, that is, they are not where they once were. On the other hand, if you move to a new city, you have to download the satellite data again. Apparently, the satellites covers Washington are not the same as in New York, or Paris, or London.
Another thing to note is, each time you connect to the nearby cell tower, you get charged. So it's important for you to get a data plan from your mobile operator. In fact, if you use mobile tracking apps, a data plan is essential. You definitely do not want to be billed on this matter.