Posted by
filed under
It normally take more than one minute to acquire your current coordinates (longitude, longitude and altitude sometimes) from the satellites when you have a cold start, even in the open air. But if you have A-GPS in your handset, this may only take some twenty seconds, depending on your mobile internet speed. If you have Symbian GPS enabled mobile device, here are a few tips to help you speed up locating, please note for different models, the path may vary.
I once introduced how to speed satellite acquisition of satellites on your handset. The whole process is in fact download the satellite data from the cell towers, thus there is no need to search for satellites. It simply uses the data to find the frequency and orbits of the satellites and connect to them for quick locating.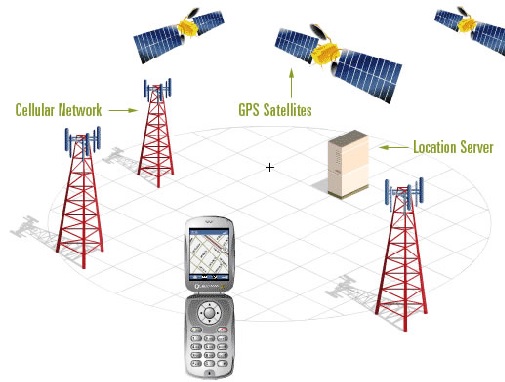 As a matter of fact, companies like Nokia and Google etc have their own servers which provide the same service to help Smartphone to speed up the satellite acquisition. But the servers are not known to all. If we use their server, our handsets could download the data needed from the server directly instead of query nearby base stations, thus make the whole process quicker.
Tips for Android phone
There are lots of discussions out there on how to position your handset fast. Well, none of them seem to be verified and widely accepted. I will just list them here for your reference. Please note you need to root your handset first.
1. Modify the gps.conf file. If you know something about Linux, you the know the conf extension means settings for your system. Here gps.conf contains the settings about how your cell phone GPS works.
First, open your browser and point it at NTP international servers, select your continent and then country and you will find a few servers for your area. For example, for the United States you will get following servers:
server 0.us.pool.ntp.org
server 1.us.pool.ntp.org
server 2.us.pool.ntp.org
server 3.us.pool.ntp.org
Second, change your gps.conf file. If you have root explorer installed, then tap the icon, and navigate to /system/etc/ and open gps.conf in text editor mode. Now copy and paste the server addresses you have found before the "XTRA_SERVER_1=http://xtra1.gpsonextra.net/xtra.bin" command and save it (just exit and it will ask you to save it).
2. Delete the gps.conf file. Some say they have removed the gps.conf file and it have worked just great and connected to 4 satellites within 10 seconds. As to the reason? It's still unknown. And they did not confirm if the device auto generates the gps.conf file. However, please backup the file before trying this method. Even if you have no backup, it's a simple file and can be found on the internet which you can download to your phone.
Tips for Symbian
If you have a Symbian mobile device, you can follow below steps.
First, select and use Assisted GPS for locating. Go to Menu>Tools>Settings>General>Positioning>Positioning Methods, check Assisted GPS (Network Based) and save, please note the path may vary according to different models.
Now input the Positioning Server Address. Go to Positioning Server, select 'Automatic' for Positioning Server Use; Then select the Access Point (you should define it first); and the most important, type "supl.nokia.com" for the Server address, save and exit (Google has the same server as well).
Please note you may be charged for using your internet connection, you should always contact your carrier for the charges. Or you can get a data plan from your carrier, as it's much cheaper.
Please also note for many cell phones, the data will be valid in 7 days. You need to download it again after 7 days or if you move to another city.
If you know how to speed it up on iPhone or Android mobile devices, please contact me, so we can share it to other users.