Posted by
filed under
Apple and Google are not the only ones to collect and store cell phone users' geolocation to develop and improve their location based services. There is more accurate mobile devices' location tracking being performed everyday and we are even not aware of that. If you have a GSM cell phone and are an AT&T or T-Mobile customer, there is a chance that you have already been tracked by a Pennsylvania company called TruePosition.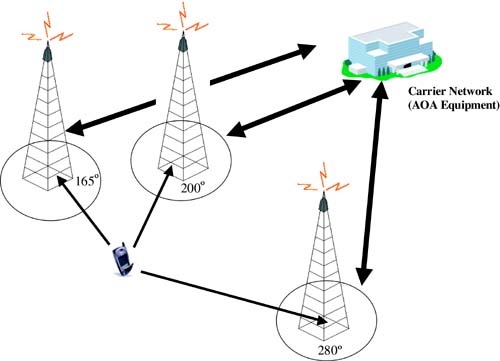 According to wired.com, TruePosition has been providing geolocation tracing to carriers for about over ten years. Every year, about 60 million E-911 (Enhanced 911) calls are handled by this company to save lives. As long as the device is turned on, carriers can use TruePosition technology to locate any cell phone user include us which is horrible.
Their location tool, which is called Uplink Time Difference of Arrival (U-TDOA) has nothing to do with GPS tracking. They do not rely on GPS receiver inside mobile devices to get the location, but rather they use base stations to do the job. TruePosition developed a sensitive receiver which could receive signals sent from cell phones and calculate the time it takes, and then their server which is called Wireless Location Processors will calculate the difference in time received by different base stations / cell towers to determine the location of the device.
What is astonishing is that TruePosition have installed their receiver in about 75,000 cell towers around the country which provides with them a geolocatiom accuracy of 50 meters while E911 only requires an accuracy of 300 meters, which is adequate for locating any handset accurately.
With this advanced tool, TruePosition was able to develop a location technology they call geofencing. It creates an invisible barrier around some sensitive areas like critical infrastructure  which only allows authorized people to pass, while unauthorized cell phone users will be detected and trigger alerts. They have used this technology to trace terrorists at airports and monitor suspects.
Now it's easier to know how AT&T family map works, however Verizon and Sprint family locator functions the same way.
TruePosition location technology makes it easy for people to trace their spouse and parents to track their kids. According to a latest survey by Retrevo, 30% men and women would like to track their partners, while over 50% parents want to locate their children.
TruePosition now markets their location technology to worldwide governments, which has already caused deep worries as not all governments respect human rights and it may be misused.