Posted by
filed under
For years, batteries have been a thorny challenge to mobile devices; there have been just no significant improvements in battery ever since the world's first cell phone was invented. Many people buy additional batteries for their mobile device plus a charger. You would have probably noticed it if you run mobile tracking apps, GPS, Wi-Fi and mobile internet all eat up your battery power quickly, a few hours late and you will find your handset's battery dead.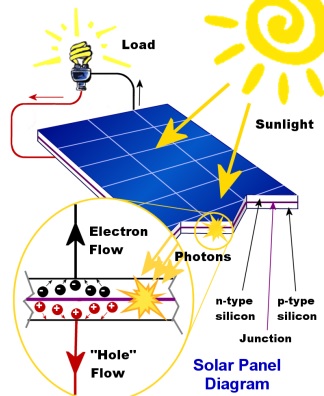 However, a France company called Wysips has made a breakthrough in batteries which could turn your mobile device screen into a solar panel. By apply a thin, transparent photovoltaic coating to your phone display screen; your handset will sip energy from the sun or even the nearby light source continuously, which will charge your mobile battery anywhere as long as there is light. This time, you can throw away your charger.
The coating is a super-thin transparent film, less than 100 microns; it will not affect touch accuracy. Light from the display exits through the lenses undistorted into a user's eye, but light from the sun or light will be captured to generate electricity. Put it in the sun for 6 hours, it can charge a cell phone battery fully. It's said that their next generation tech will allow you 30 minutes of talk time after one hour of charging, which is very impressive.
So you will never have to buy a charger, whenever your battery power is weak, simply take it out and lay it on the desk and wait for a few hours. No need to worry about your battery power anymore, talk as long as you wish, run as many apps as you want. Wait a moment, although the company said they want to integrate their technology into cell phones, eBook readers and other mobile devices, there are no such products available on the market at present. Wysips is till working with mobile screen suppliers, mobile makers and carrier on it and hopefully in less than a year we will see some real devices equipped with their photovoltaic films.
Well this is definitely good news for us phone tracking users, we will update you on future news and when and where it's available. I myself would like to try it as soon as possible to get rid of our charger, only two or three high capacity cell phone batteries are needed.