Posted by
filed under
Android is the most popular mobile OS in addition to iOS at the moment, but it's one of the most insecure platform as well. A case in point is San Francisco based software vendor Coverity released a report last year saying that there were a huge number of bugs in Android kernel, among which 88 are high-risk defects. The latest is called Auth Token bug, security researchers have found that in Android 2.3.3 and earlier version there is an Auth Token leakage. When the user log onto a Wi-Fi network using Client Login, the Auth Token contains unencrypted password can be obtained by the hackers easily which put user private data at risk including Google Calendar, Google contacts, Twitter and Facebook account.
So it's absolutely necessary for Android users to install security apps to protect their sensitive data. However, there are a wide range of them – some better than others, and all come with different feature. Here we introduce some best yet free security apps for Android devices.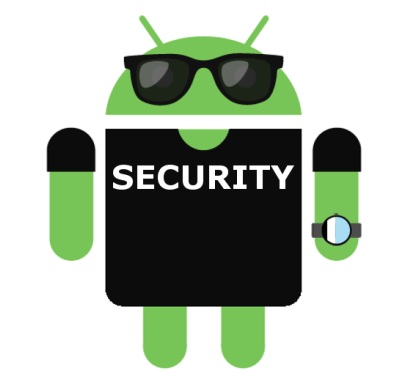 Webroot Mobile Security Basic
Webroot is very popular among Android users. It comes in both paid and free versions. Paid version has more features, however their free versions covers some of the basic capabilitiy like block and remove malicious apps, protect contacts and passwords, call and SMS blocking and secure web browsing etc.
Lookout Mobile Security
Lookout is committed to mobile security, their security app for android lets you backup and restore your private data so you do not have to worry that any of them goes missing. It also scans your Android device for malware to keep them out of your handset. In the meantime, Lookout releases a mobile lost and found app called Plan B. If you read my blog often, you will remember I introduced it in my previous post. Basically you can install it to your Android Smartphone and show its location on Google Maps.
Lookout mobile security comes in two versions, free and premium. Generally, the free version provides the basic security service for your phone and in most cases it's good enough. You do not need to upgrade to the paid version until you need extra features.
AVG Mobilation for Android
When I was with my laptop running Windows XP a few years back, a virus take control of it. I tried many anti-virus software and none of them worked. Finally I turned to AVG and it cleaned the virus quickly which impressed me greatly. But later I found when AVG could not delete certain virus; it pops up all the time which was really annoying. I later uninstalled it from my laptop.
Well this time AVG comes to Android and has some handy feature, and like before, it's completely free. The AVG android version scan your whole device include apps, files, and settings and remove any virus found. It also checks apps and your Emails and text messages for malware before downloading. Like Lookout, it can be used to locate your lost handset using GPS; moreover, it can display messages on your phone screen, lock and wipe out your handset remotely. These features can only be seen in Find My iPhone and BlackBerry protect etc. In other words, it's a free cell phone tracing app as well.
NetQin for Android
Netqin is a Chinese based mobile security company. It's mobile security app running at a few platforms including Symbian, Android, Windows Mobile and BlackBerry. The basic features are free while advanced ones require subscription. Free features include mobile scan, mobile firewall, real-time monitoring and contacts backup across multiple platforms. The advanced features let you track your device, enable you to send a remote lock or wipe out your private information. Meantime, it protect your MSN account and mobile bank and other privacy.
Netqin is working with Nokia to provide mobile solutions for Symbian Smartphone, but it does not have a good reputation in China, China CCTV once reported that Netqin was working with virus makers to threat its users to buy their services.
Other recommendations
If you have extra money or your Android phone contains important data, you can consider some paid mobile security apps and here is the list.
| Category: | Tags: