Posted by
filed under
Since Apple announced its new free could based service iCould at WWDC two weeks ago, the destiny of MobileMe was set. The rumors used to have it that Apple will lower its price from $99 to $20, and some even predicted free MobileMe service. But eventually, Apple killed MobileMe.
MobileMe subscribers are not able to upgrade their accounts to family pack or buy more storage now. But people can request a refund for their unused portion of their subscription, Apple said.
Although Apple said the MobileMe service has been extended through June 30, 2012, and then it will be replaced by its completely free cloud service iCloud, Apple did not outline what services in MobileMe will cease to work and what new services will be introduced at the time.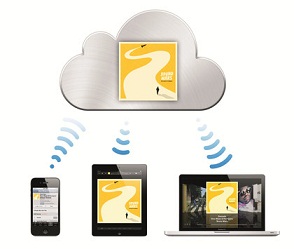 In order to make it clear, Apple released a FAQ about MobileMe transition and iCould here. According to the list, iWeb publishing, gallery and iDisk will be discontinued but third-party apps could replace these services, if anyone or company was to develop them to access iCloud storage. The other things will disappear when iCould go live include Mac Dashboard widgets, keychains, Dock items, and System Preferences.
The good news is that mail, contacts, calendar and Find My iPhone will be available in iCloud and they will remain much the same as before. Meanwhile, Apple will include some new services in iCloud include iTunes, photo stream, documents and so on.
Apple also said people can keep their MobileMe email addresses ([email protected]) and use it to access iCloud service on the web, like mail, Find My iPhone etc. Oh, I just love it.
There is speculation that Apple will not support iWeb in iLife suite. An Email from Jobs earlier this month also indicated the same thing. Apple added iWeb into iLife in 2006, to enable MAC users design and edit their website using editors like WYSI/WYG. But now it may be gone.
| Category: | Tags: