Posted by
filed under
Google Maps is one of the best GPS maps out there. Like Google earth, it could be used to show ones' locations; hence many cell phone tracking software would work with Google Maps to display your target's locations.
Google Maps shows your current location and latitude (via My Place), navigate and direct driving, and it can even show real-time traffic. It also supports street view and satellite view.
However, you need to turn Find My iPhone on if you own an iOS handset, or Android device manager on if you own any Android device, or any third-party mobile tracking apps on in order to track your phone. Google Maps alone does not do that, it just shows the location on a map so you can better picture where your phone is. Find more information here.
As long as you have a GPS enabled mobile device (even without GPS can use GSM cell towers or WiFi hotspots to locate your handset), be it Android, Blackberry, iPhone, Nokia s60 series or Windows mobile device, you can always find a version for your mobile phone; however the functions vary depending on your mobile phone OS.
If you have mobile internet, you can go to http://m.google.com/maps on your handset to download your copy, or go to http://www.google.com/mobile/maps/index.html from your desktop or laptop, download the app and then transfer it to your GPS mobile device.
In order to learn more about GPS mobile tracing, you need to have some solid knowledge about Google Maps and Google Earth.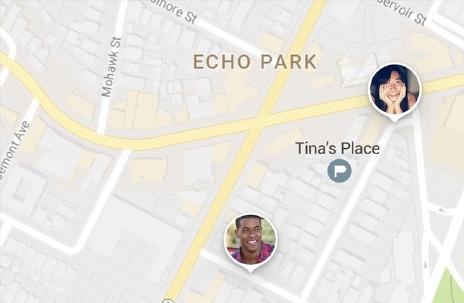 Google Maps now could help you avoid traffic jams. By collecting data from enough users running Google Maps, Google will be able to provide real-time traffic information in US, so drivers could escape from the traffic jam in advance.
Google Maps for mobile now comes with built-in Google Latitude, so you can now share your location with your friends directly from your Google Maps. In the past, you need to access Google Latitude from your PC. I tried it on my Symbian Smartphone and it worked great for me. The nuisance is that you could not store the map on your internal memory. Every time you run Google Maps, you need to connect to Google server.
Another thing worthies noting is that the latest version 5.2 of Google Maps for Android allows you to check-in, if you have an Android cell phone, you can share your location with your friends using Google Maps. If your friend is nearby, you can ping them to get in touch. Meanwhile, you will be able to post your reviews and ratings on places like restaurants to Twitter.