Posted by
filed under
Apple's MobileMe is a great cloud service for its products, especially the iPhone locating app could help us track and recover our iPod, iPhone, or iPad.
However if you have an Android handset, you may find it lacks such service. Well do not get frustrated, HTC released the same service for its Android mobile devices FREE!! If you happen to have a HTC Android device, read on.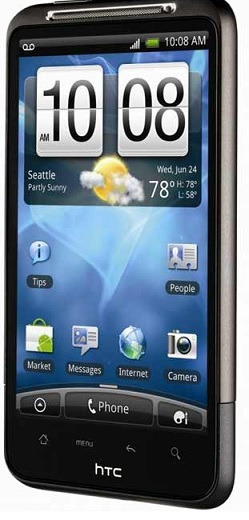 HTC's mobile phone backup service can be found at htcsense.com. In order to try their free service, you need to register an account with them on your handset. And every time you get a new HTC Android mobile or change the SIM card, you need to log into htcaccess.com to make the changes. Once you finish signing up, you need to configure your settings.
Htcsense.com backups all the data automatically on your mobile include contacts, text messages, call history, customizations etc. And you can make changes to your handset from htcsense.com like edit contacts or view SMS even you deleted it from handset, you can transfer calls to other phone numbers or send and receive SMS even if your mobile device was left at home, which means you won't miss a call or SMS.
However we are more interested in its locating service. Htcsense.com lets you locate your handset and show its location on Google Maps, in order to help narrow the location of the lost handset, you can even deactivate the silent mode and play a sound remotely, this way you could hear the ring if you are near your mobile device. Sounds cool, right?
Even if you could not find your handset, like MobileMe, htcsene.com allows you lock your cell phone or wipe out all your privacy data remotely. Although MobileMe provides the same service, considering HTC service is completely free of charge while MobileMe charges £59 a year, htcsense.com is very cost effective.
We have not heard any story that someone gets his/her HTC handset back using the service. After all, not many people are using it as not all HTC Smartphones are supported. On the other hand, iPhone are widely used in the world while HTC mobile devices are not that popular. What's more important, HTC mobile locating service is not available on the largest market US at the moment.
We will update you on future news about HTC cell phone backup and tracking service, meanwhile, you can subscribe to our feed.
Update, htcsense.com to be shutdown for improved service and users need to download their data by the end of April.