Posted by
filed under
I do not check my Facebook regularly as I do not have the time. However recently as I check my Email inbox I find that I have received quite a few messages on Facebook asking me why I do not update my blog or respond to messages and comments on my page over the past months, well thanks for caring and I would like to explain a few words and here are the reasons.
As you can see, the latest post on my blog was published more than three months ago. The reason I do not write any more is that not much has happened since then and I am done with introducing location apps or how to use my tools, I simply said too much in the past. If you are interested in learning, the information in those posts still work. By the way, as I said in Facebook, I do not respond to those comments or messages asking to track a number or their lost handset. In the meantime, some people are asking me to help them unbrick their handsets. As a matter of fact, I only did it twice and stopped helping my friends because we do not have such issues any longer. So I may not have the files people ask or run into the errors they have, in that case I could not offer any assistance, and I am really sorry.
I have received a few requests asking for help from a few police departments during the past few months. As always I am glad to offer any help free of charge as long as I have the time. In helping tracking the locations of cell phone numbers provided by the cops, I realized that I need to cover more areas around the world. So I tried very hard getting data from various app developers. I also made a few foundlings in the course, I think I could use the data such as IMEI number and locations of handsets available to track stolen mobile devices although some of them are last known positions, but it certainly helps us find where our lost handsets have gone.
I also bought a Galaxy S7 (G930F which ships with Exynos 8890) two months ago, it's a nice phone and I spent quite a few days to root it and remove the bloatware. As any S7/e owners may have already discovered it needs a little trick to root it. When you enter download mode and finish flashing the latest twrp (twrp-3.0.2-4 as of writing) using Odin, you need to press and hold Volume up + Home + Power immediately the phone restarts or disable reboot when flash the file, then use Volume down + Home + Power to reboot your S7 and swap to volume up when the screen turns black. Well I do not know that at first, according to my experience with rooting Samsung flagships, you just need to flash the recovery and let it auto reboot, then reboot into recovery. Well not this time, I was really frustrated and did many a few tries without any luck. So I turned to those rooting one-click apps, still nothing.
Finally, I decided to read the threads more carefully as many had success. Then I realized things have changed a little bit and you need to adapt to it. I re-tried the new solution at 0:00 o'clock and this time I succeeded. Later I used package disabler pro to disable those bloatware (if you are using 820 version or do not want to root your handset, try it) until I finally get them out of my storage.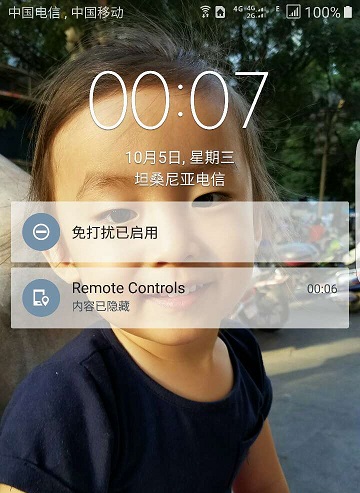 I also tried Samsung's find my mobile. To start with, I am still disappointed. I say still because I tried it two years ago when I was with my Galaxy S5 LTE-A. It's really slow and could not find my positions now and again even when I had WiFi on. But it did work! This time I find it's more or less the same until then I found you could not find your handset if you disable Samsung push service. I shared that on my Facebook page that night. However it's still no match for Apple's Find My iPhone. What got me angry is that when you locate your handset, it displays a notification says remote controls in lock screen, or find my cell phone via find my mobile if phone unlocked. What are you doing Samsung app developers? Keep moving Samsung, your apps really suck!
Well above are what I would like to share here. I am sad to say that I will not be able to respond to messages now and then because I am really having a hard time accessing Facebook (but I promise I will get back to you as soon as possible if you really need my help), and that's why I disable all Google Apps too LOL (it really consumes too much battery juice by constantly connecting to Google).