Mologogo is a little .jar/.jad app running on GPS and Java enabled mobile devices that lets you track your or your friend's handset free of charge.
Like other mobile GPS locating apps, you need to create an account with Mologogo first if you want to try it, and save your username and password because you need to sign in later. Then you can download their cute app to your mobile device and install it. After finish installing Mologogo, you will be prompted to enter your username and password saved before.
Once you log in, Mologogo starts to search for GPS satellites and get your coordinates, then it will load Google Maps on your handset and show your and your friend's locations on the screen. If you are not in an open area and the signal is bad, Mologogo fails to get your location, but it will wait 30 seconds and try again, finally give up after a few times.
Like any other GPS tracking apps, A-GPS can help Mologogo determine your GPS coordinates and speed up the locating process, and you also need mobile internet to share your location with your friends or display it on web pages, so a data plan is needed.
In case you need any help, Mologogo has created a cute wiki to help you resolve any problems, their setup guide is detailed and informative, and it can be found in that wiki as well.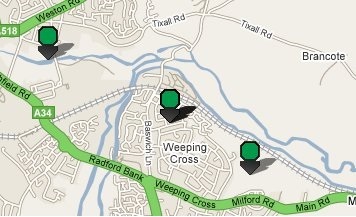 Mologogo currently only supports Sprint Nextel/Boost Mobile, Windows Mobile, Blackberry mobile devices. According to their website, they are working on iPhone and Android versions; it means touch screen cell phone is not fully supported.
Generally speaking, Mologogo is not the best GPS mobile tracking service, they have many improvements to make, but they do have some features, and they have been offering this tracking service for 5 years, so it might still worth a try.