Posted by
filed under
I received quite a few messages when I checked my Facebook pages last night, which brought to my mind that the mobile version of Profone GSM tracker did not work. As a matter of fact, none of my tools worked, as I later discovered. However GSM tracker is the most widely used and that's why other tools weren't found out of work. Fortunately I do not has an app at the same time.
I first unlocked my cell phone, fired up chrome and typed the URL and it did load. However it does not respond when I tap 'track it'. I then hurried to my computer to check it out. Luckily the database was up and running, so there must be something wrong with the code. I then opened the URL on the desktop version of Chrome and it seemed to be working well, as always.
So I narrowed down the issue to the mobile version, finally. After two hours of hard work I finally solved it and here is what's going on.
A few days ago, I decided to have a offline version set up so that my readers can browse my blog without even network access. This is how it works. When you open your mobile browser (now many browsers support this functionality) and navigate around my blog, your browser will save the files and pictures whatsoever on your handset for later use. So next time you visit the same web page, your browser will read from the cache first. When it finds a match from the cache, there is no need to serve the same things over the network. That will further reduce the loading time. Even when there is no network access, you will still be able to view the web pages you visited before.
Try it for yourself now.
Just a side note, you still need internet access to use my series of Profone trackers as I could not cache all my database on your handset, which is over 10GB of data.
The cache was where the problem arose. It tried to save the requests to my database, which was of course unsuccessful, and unnecessary as well. Once I knew where the issue is, it took me only a few minutes to make the changes. Fortunately it worked like a charm this time.
There's more about the offline version. If you happen to use Chrome (FireFox, Safari and Microsoft edge are adding support too) on your Android handset, now you will be able to add an icon to your home screen. The good is that next time you want to visit my blog, simply tap that icon and it will lead you there, no more searching.
Here's how to do it. Please not it only works in Chrome at the moment. Open https://cellphonetrackers.org on your Chrome (or tap it here if you are using Chrome right now), it will prompt you to add profone to home screen. This only works when you have not added it yet. If it does not work for whatever reason, you can always tap the bell icon beside the search icon.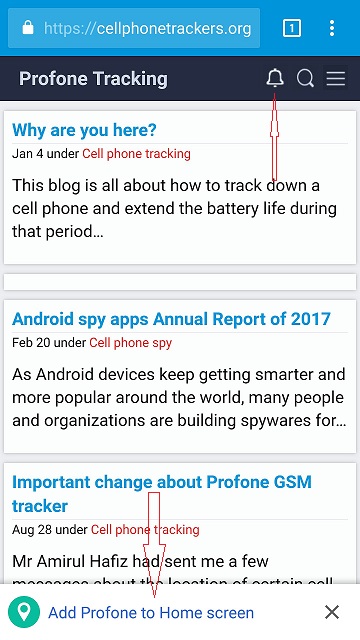 If this does not work either, then go to settings on your chrome browser by tapping the menu icon, and you will see 'Add to home screen' there, that's it, tap it.
Then, your browser will prompt you to add profone to home screen. Just tap add to finish the whole process. When it finishes adding the icon to your home screen (it could take some 20 to 30 seconds), you will see a icon on your home screen. Tapping it will direct you to my site, just like a native application.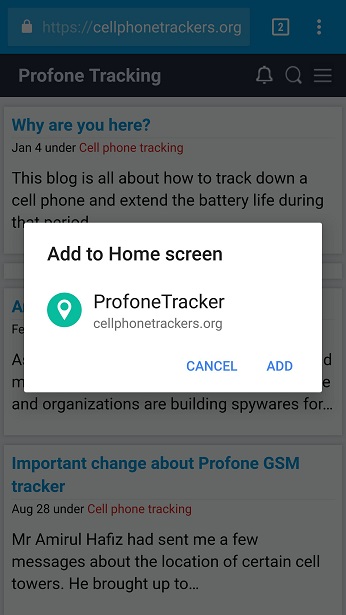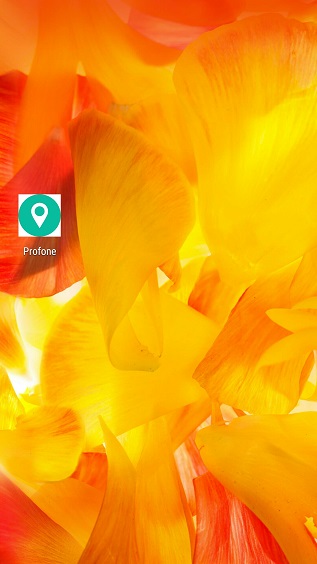 And also remember you will be able to view my blog in the future even without network connection.