Posted by
filed under
In an effort to help our readers to get a better understanding of how cell phone tracking works, we developed a few tools called profone trackers which enable people to track cell phone or laptop online via GPS, cell phone tower, Wi-Fi Access Points and IP address. These tools include GPS / GSM / WiFi / IP tracker. Here is a tutorial about how they work and how to use them.
Profone

tracker

This is the very latest tool I created. It's actually a combination of below mentioned GSM/WiFi tracker, the biggest difference is that you need two WiFi APs and the signal is also used to calculate the position of a mobile device.

In case you do not know how to find the relevant information, I also introduced a few apps there. Check it out here.
Profone GSM tracker
My tool is built using PHP. In order to use it, you have to obtain your location area code (LAC) and CellID, while MNC and MCC codes are not required. We have introduced a few apps for Symbian and Windows Mobile intended to get your LAC and CellID in another post. At the moment, we still lack information on how to get these data from iOS and Android. While the latter is relatively easy, we figured out how to develop a little app running Android to acquire and record LAC, CellID, MNC, and MCC. Anyway hopefully we will post a new post about iOS and Android soon.
When you type your LAC and CellID, the GSM tracker will send these data to Google location server. Generally Google server will return location data include country, address, latitude and longitude etc, with which we will be able to show your location on Google Maps.
Profone WiFi tracker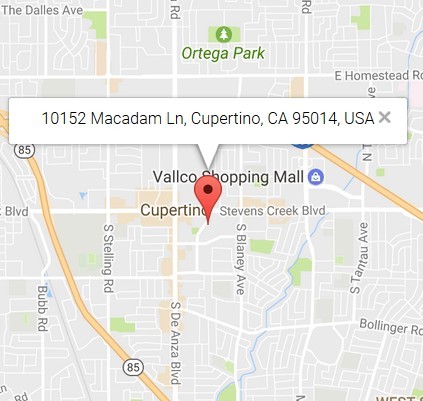 Wi-Fi hotspots are widely spread around the world, as a matter of fact; you can easily set up a Wi-Fi hotspot using your laptop with built in wireless network card (WNC). Google used its street view cars to collect location data about Wi-Fi Access Points include MAC address, GPS coordinates and signal strength etc. These data are then sent to their location server for location based services (LBS).
This WiFi online query tool (click here) sends a query of MAC address and its signal strength to Google location server. Once get the GPS coordinates of a Wi-Fi hotspot, the tracker display its location on Google Maps.
Well not every query returns a location as some MAC addresses are not included in Google database. In this case, no result will be returned.
Profone IP locator
Our IP locator (click here) determines your location by using your IP address, it shows your location in default if you do not enter an IP address. If you input one, it will first map it to physical address. Then the data will be sent to Google address for GPS coordinates. If Google sever return the latitude and longitude, it will display the location of the IP you entered.
It's worth noting that it's not 100% accurate. As a matter of fact, if you use VPN, you will see your location in another city or country.
Privacy
We respect your privacy, and do not collect any information about you. My tools are intended for fun only. Cell phone tracing apps include all the capabilities of our online trackers in fact.
If you have any feedback or comment, just contact me via the about page, I will be more than happy to hear from you.
| Category: | Tags: