Posted by
filed under
Like Verizon's cell phone locator, Sprint family locator is another mobile phone tracking service. According to their website, Sprint Family Locator uses a combination of different techniques (I am quite curious about what they are) to locate cell phones. Some techniques result in better accuracy than others, with an accuracy of anywhere between a few yards and a few hundred yards.
Sprint Family Locator has a mobile browser that allows you to locate your family members from any mobile device. Simply point your mobile browser to www.SFLmobile.com and sign in with the same number and password you use to access Sprint family locator from your computer.
The mobile device receives a text message from Sprint family locator when they become locatable. In the meantime, locatable phones receive a periodic notification via text message that they can be located. Even if your handset get lost or stolen, you can use family locator to recover it.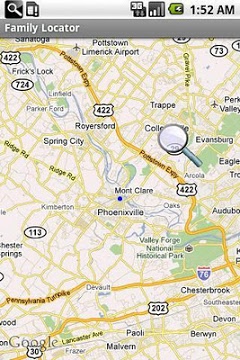 Sprint family locator offers a special service called safety checks which allow you to set a day and time to automatically locate a family member, more details.
Sprint Family Locator supports all Sprint and Nextel phones, and they charge $5 to locate 4 numbers, but you can enjoy a 15-day free trial.
Update, Sprint family locator uses a combination of GPS, WiFi hot spots, and cell towers to determine the location of the mobile device being tracked. Among of which, GPS is the main way to locate a mobile device as it returns the most accurate results. Cell towers should be used too as Sprint has a huge number of base stations around the country. If they adopt Skyhook wireless or Google's technology, WiFi access points can be used too.
So when your kids are in a place where there is no GPS signal, like in a car, or on the streets or under trees, the location information is less accurate. When they move out of the place, you are to receive more accurate location information. Meanwhile, if the mobile device is turned off, or the battery is weak or dead, or there is no Sprint network coverage, you will loose sight of the location of your children. Because Sprint need to receive the location data from the mobile phone being tracked, if the mobile device is off or there is no Sprint network signal, the handset will not be able to transmit its location data to Sprint server.
According to the latest reviews on Google Play store, this app asks you for the password even before you sign up, and it never send you a password if you select forget password, which is awful, people won't be able to try it.